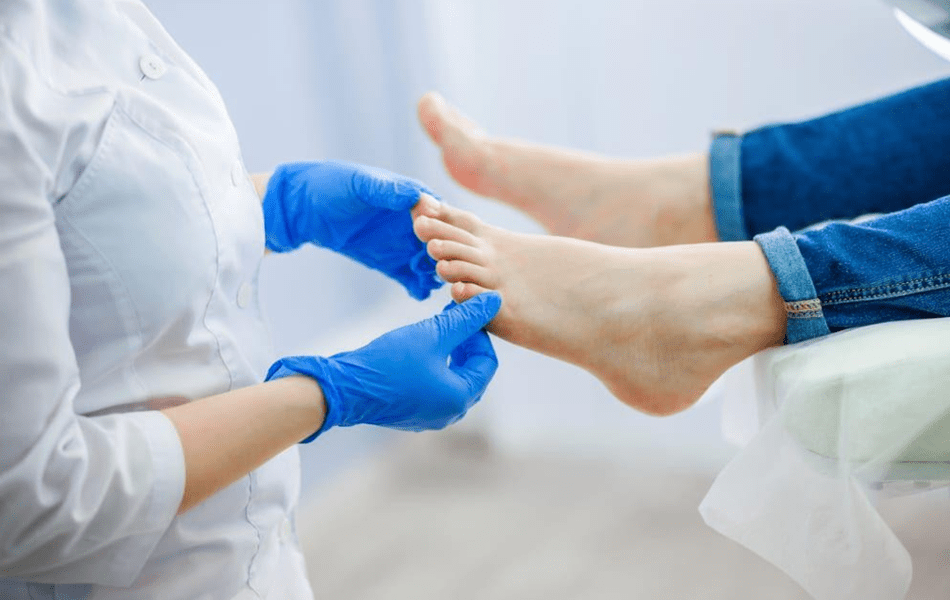 An ingrown nail is when the nail begins to grow into the skin. This results in redness, swelling and pain. The medical term for this condition is onychocryptosis. There are numerous factors that lead to an ingrown nail, such as:
Picking your nails
Incorrect cutting of nails
Tight fitting footwear and hosiery
Trauma or injury
Fungal nail infections
Conditions that lead to swelling of the foot
Hyperhidrosis (excessive sweating)
Obesity
Genetic predisposition
This is a common issue that affects many children and adults.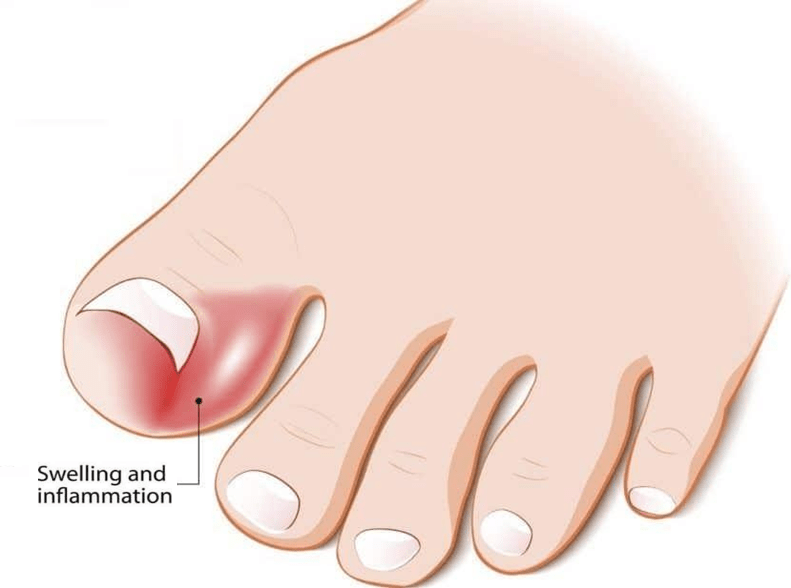 Treatment of an Ingrown Nail at Bishopstown Podiatry Clinic
What to expect at your appointment
A full medical history will be taken
The painful digit will be examined
The area will be cleansed with a skin disinfectant
The spicule of the nail causing the pain will be removed gently.
The sulcus will be cleared and cleansed
Depending on the severity of the ingrown nail, the appropriate dressing will be applied.
Aftercare
Follow your podiatrist's instructions carefully.
You may need antibiotics if there is a severe infection present.
Keep dressings dry. If a dressing becomes wet, please remove it. Wet dressings can lead to an infection.
Bathe your feet in warm salty water following the removal of dressings.
Please attend your follow up appointment to ensure the ingrown nail is resolved fully.
Preventative
Cut your nails straight across. Do not attempt to cut down the sulci
Avoid picking nails
Avoid tight fitting footwear and socks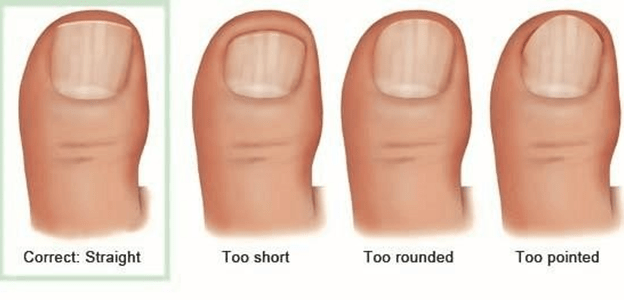 Click to make an appointment by phone: 021-4867629
Click to make an online appointment