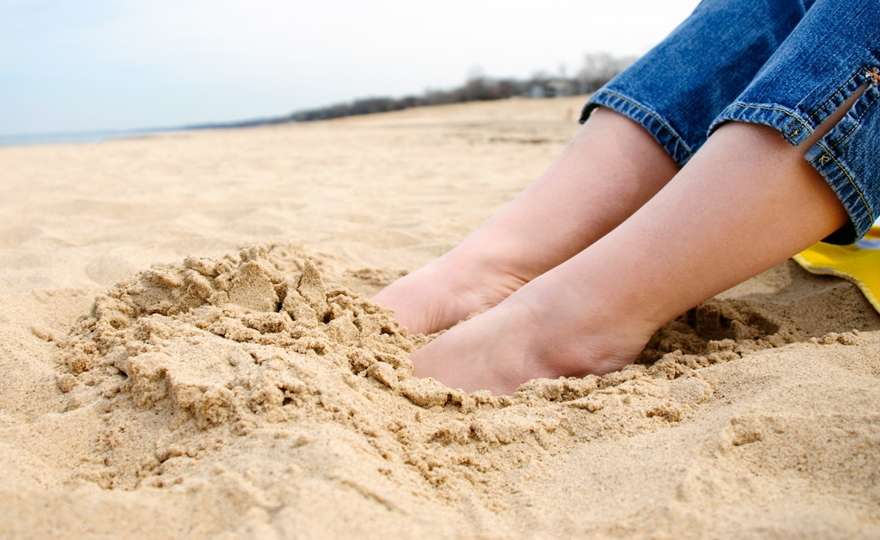 Fungal nail infections are extremely common. Fungi such as Candida albicans and Trichophyton rubrum often inhabit our bodies. They feed off keratin which is a protein found in skin and nail. These fungi thrive in warm, dark, moist environments, unfortunately this means our feet make for a perfect home for these microorganisms. The best way to avoid such infections taking hold is to ensure that you up-keep good foot hygiene, avoiding nail polishes and keep your feet dry, especially drying between your toes after bathing.
Many people find over the counter remedies show no improvements. They then start to look for other more dangerous antifungals to kill the infection like the use of lasers or toxic antifungal medication. These more risky treatments often do not show any improvements in the nail's appearance. Leaving you feeling hopeless as another summer rolls in and your sandals stay hidden in the wardrobe.
The good news is fungal nail infections can be treated effectively at Bishopstown Podiatry Clinic. The solution is painless and non-evasive. First, damaged nail will be safely removed, then you will be advised on an effective topical antifungal treatment to target the fungal cells living in your skin and nails. Your progress will be monitored closely and adjustments will be made to your treatment as the infection resolves.
Another option available for damaged and infected nails for those looking for a quick fix is nail reconstruction. This is a medical grade nail that acts, looks and feels like a real nail. Its lightweight and flexible qualities ensures that no further damage is done to the nail plate. It contains antibacterial and antifungal properties that help to treat the nail infection too. It lasts up to 8 weeks, making this an ideal option for the summer months if you are looking to hold off on treatment until we are back in the winter boots. Below is an image of a nail reconstruction that took place in the clinic, earlier this month.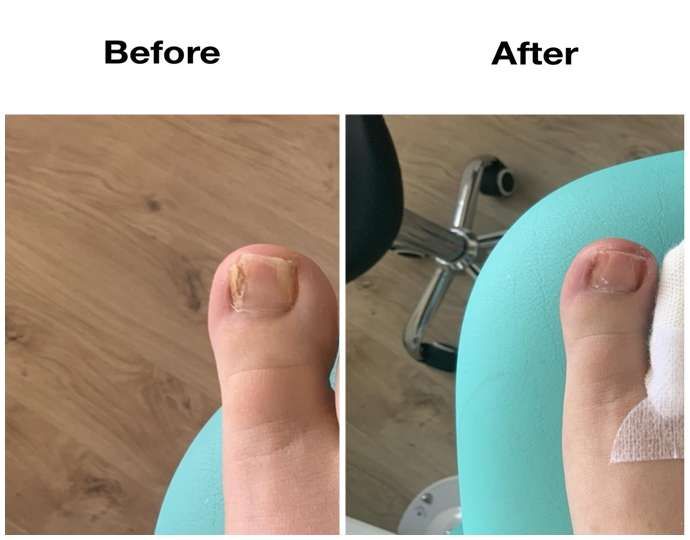 If you are concerned about your nails, don't ignore it.
Book a consultation with an experienced podiatrist at Bishopstown Podiatry Clinic today by phone or online.
Click to make an appointment by phone: 021-4867629
Click to make an online appointment